Travel Insurance
Our travel insurance plans are simple and flexible
Traveling, and exploring the world is one of the greatest experiences in life. But it is also important to plan ahead for a bad situation. While we wish that your trips are always fun and memorable, there is always a possibility for something to go wrong. Travel insurance makes sure that you don't have to deal with hefty medical bills if you get into an accident while traveling. It is very important to protect yourself from unfortunate events because it can be very stressful to deal with such events when you are far from your home.
Whether you are planning to travel outside BC, or outside Canada, we've got you covered.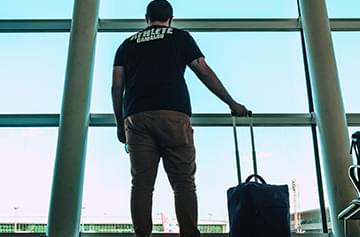 Types of Travel Insurance
Super Visa Insurance
If your parents or grandparents are visiting you from abroad, they need super visa insurance to cover their medical expenses while they are in Canada. Anyone applying for a super visa needs an insurance plan that meets the super visa requirements. We recommend you get a plan that gives you more than just the minimum coverage required.
Visitor to Canada insurance
If you are planning to visit Canada, you can make it a safe and enjoyable visit by buying health coverage for your trip. You can also buy this plan if you are waiting for your BC healthcare plan to take effect. You may be visiting Canada for travel, work, or study, you need medical insurance because treatment in Canada can get very expensive if you don't have a healthcare plan. You can talk with us today to discuss your needs, and we will get you started in no time. The peace of mind that comes with medical insurance is priceless.
Travel Insurance for Canadians
If you are traveling abroad, your BC health plan may not cover the costs of your medical care abroad, that is why it is a good idea to buy travel insurance before starting your journey. Our travel insurance plans are simple and flexible.
You can also buy coverage for travel cancellation, trip interruption, baggage, and rental car to make sure that your trip is fully protected.
If you are a Canadian student studying abroad, you also need a medical insurance plan to cover the costs of medical treatment. By buying a medical insurance plan you can rest assured that your education doesn't get impacted because of costly medical bills.