Home Insurance
We can help you with all your questions
We can help you with all your questions such as the procedure of filing, discounts offered, quality of service, and much more. Just give us a call, and we'll clear all your doubts and help you get started.
Every homeowner's needs are different, that is why our experts are always here to guide you through the process of buying the right type of insurance policy for your home so that your hard-earned money isn't spent on repair or rebuilding costs. We have special plans for everyone so that can cover all your needs. We have built our plans keeping in mind the requirements of an average homeowner in BC.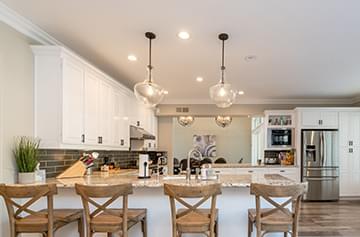 What is covered under home insurance?
The structure
The house where you live can get damaged due to a number of reasons, with the home insurance policy, you are covered for any damage caused to your house.
Liability Coverage
If you are held liable for injury caused to someone on your property, it could cost a lot of money. This is one of the most important reasons why you should get a home insurance policy.
Replacement Costs
If something gets irreparably damaged due to an unfortunate event covered in the policy, the replacement costs would be taken care of by the insurance company.
Living expenses in case of damage
While the damage caused to your house by a covered event is being repaired, your living costs will be covered by the insurance policy if you choose the right policy.
Your Belongings
The contents of your house such as appliances, and furniture are also covered by the insurance policy. If these belongings get damaged due to an event that is covered under your policy, you will be reimbursed according to the terms of your insurance policy.