About Us
About Scott Road Insurance Services Ltd.
Buying an insurance policy can be an especially difficult task these days. There are so many options to choose from, that anyone can get confused. That is why we are always here to guide you through the entire process of buying an insurance policy. We listen to people and help them figure out what they need so that they don't end up buying a policy that doesn't help them when the time comes. Your peace of mind is our goal, and we try to achieve that goal by making sure you get the best possible insurance policies to protect your interests.
Providing excellent customer service is one of our top priorities. And we try to do that by providing a service that exceeds our clients' expectations.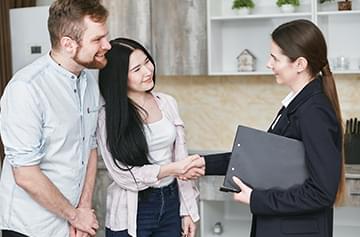 Why Choose Us?
Upfront and Honest
We are always upfront and honest with our clients because we are here to make things simpler for them. We understand how easy it is to get lost in technical terms. That is why we use simple language that you can understand. If you ever have a doubt about anything related to your insurance policy, you can discuss it with us without any hesitation.
Insurance policies are generally very complicated and tough for people to understand. We wish to change that system by simplifying the process for our clients.
Always there to help
We are there when you need us the most. From buying your first insurance policy to filing a claim, our experts are always available at your service so that you don't ever feel helpless or neglected. Our team works hard to gather the maximum amount of information for you so that you get an insurance plan that meets all your requirements.
We wish that nothing bad ever happens to you or your business, but in case something goes wrong, we would be here to help you get back on your feet.
We help you save
Insurance is important, but choosing the right type of insurance is also important so that you don't end up paying more than you need to. We will help you figure out exactly how much coverage you need so that you don't end up paying more premium than you need to. A good insurance policy also ends up paying for itself when you file a claim. We always recommend people such insurance plans that would be useful for them when something goes wrong.
We believe that if people understand their risks and requirements, they would be able to make smarter decisions for themselves.
Transparency
We don't trick people by using technical terms, because we see ourselves as a part of your team. Because your security is more important to us than anything else, we keep everything transparent so that you don't have any confusion. When you discuss your requirements with us, we would be happy to discuss all the risks and options with you so that you know exactly what you are paying for.
We try to make sure that claims are settled quickly and honestly so that you get the full benefit of your policy.
Our Mission
We aim to help our clients find the best policies according to their needs. We make it our priority to listen to people so that we can figure out what our clients want from an insurance policy. Our aim is to educate people about the options they have so that they can make smarter decisions. We want our insurance policies to add value to people's lives. Our mission is to make a positive difference in people's lives with our hard work and dedication. We like to educate our clients about their policies, and at the same time, we try to educate ourselves so that we can provide better solutions to your problems.