Marine Insurance
We provide customized insurance for different kinds of watercraft
We understand that your boat is a high-priced instrument, and we understand the importance of insuring such an expensive item. That is why we provide marine insurance policies tailored for your specific needs. We understand that not all boats are the same, so it doesn't matter what type of boat you own, a yacht, speedboat, or sailboat, we've got you covered. We provide customized insurance for different kinds of watercraft, and customer service is the focus of our business.
We also provide special insurance policies for your marine-related business such as boatyards, and repair facilities.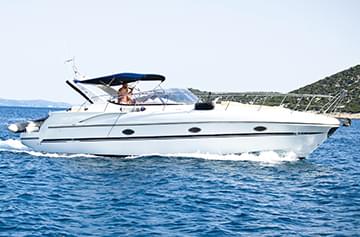 Some of the reasons why you might need marine insurance are:
To cover the cost of repair or replacement in case of damage or collision
To protect your boat from the damage caused by theft or vandalism
To cover the costs of emergency towing
To cover the costs of personal injury and damage caused
To protect yourself financially if you are held liable for injury caused to someone else
Why choose us for marine insurance?
We have worked in this business for many years, and we understand that your boat is more than just a vehicle, it is a major investment that you need to protect from unexpected events. Because we understand marine insurance, we also understand the risks that you have to face as an owner of a boat. You need someone who understands you and helps you choose the right type of policy. Our team of experts is exactly what you need to buy your marine insurance policy. We also make sure that claims are settled quickly, and in the right way, that is why you can trust us to provide you with the best insurance plans for your watercraft.